A national retailer's new loyalty program, powered by in/PACT, enables guests to help direct where the organization gives locally
---
The challenge - Cultivate meaningful relationships with every guest to enable rewarding experiences.
---
The solution - Personalized, relevant, and hyperlocalized giving in guests' own backyard.
---
Through the national retailer's mobile app, website, and in-store, shoppers can enroll in the program to earn and cast votes for a selection of local nonprofits. At the end of the voting period, each nonprofit is awarded a grant based on the percent of votes they received.
The organization works closely with in/PACT and The GoodCoin Foundation to research, select, and welcome the nonprofits who participate in their loyalty program.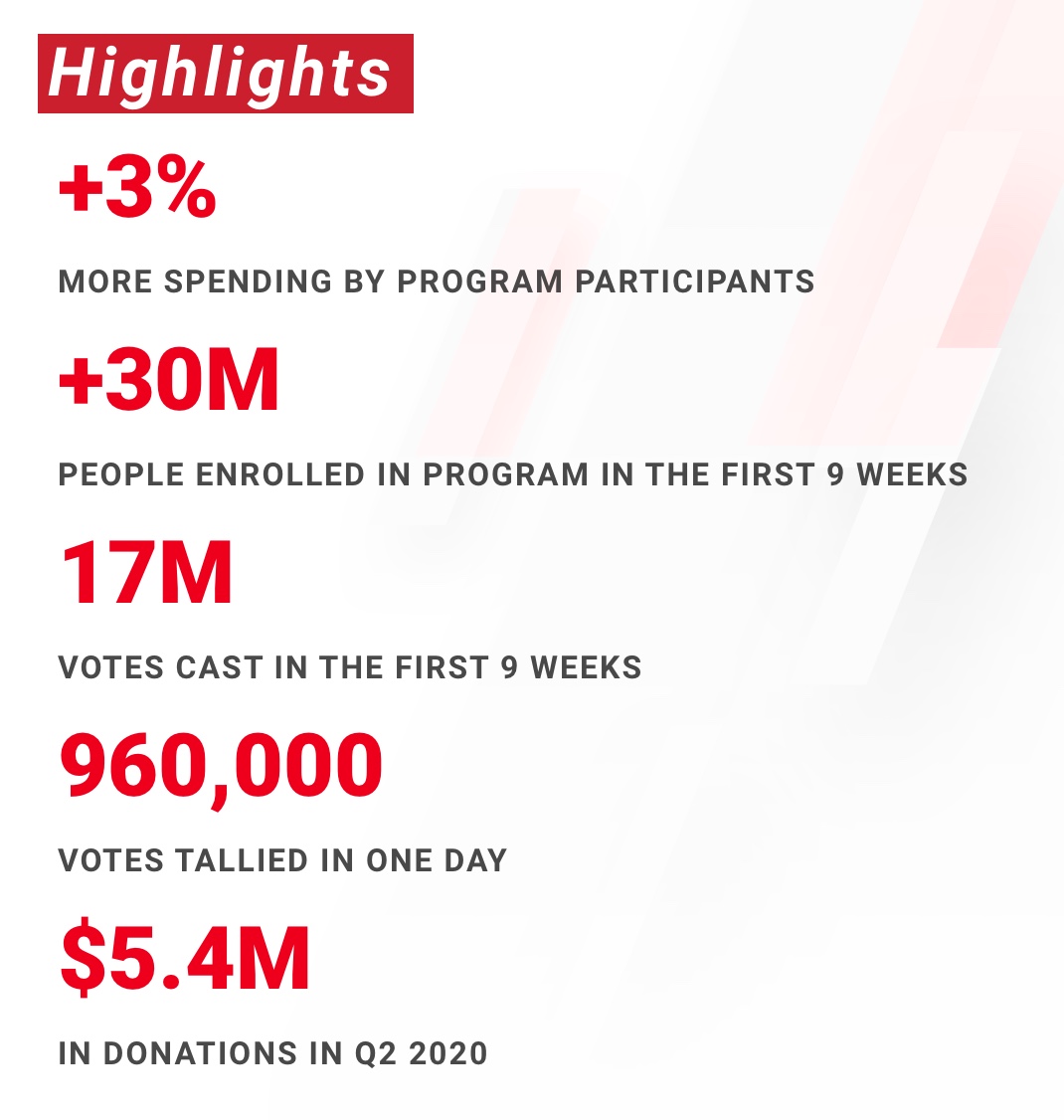 Scorecard's new loyalty program, powered by in/PACT links meaningful causes with brand loyalty
---
The challenge - Expand & scale client ability to acquire, activate, and retain consumers.
---
The solution - Leverage social good incentives that personalize and localize charitable giving.
---
FIS' ScoreCard leveraged in/PACT's software and services to improve the charitable giving offering within their platform and to scale their internal operations in support of this effort.