The Case for a Complex Response:
Understanding the Multifaceted Nature of Disasters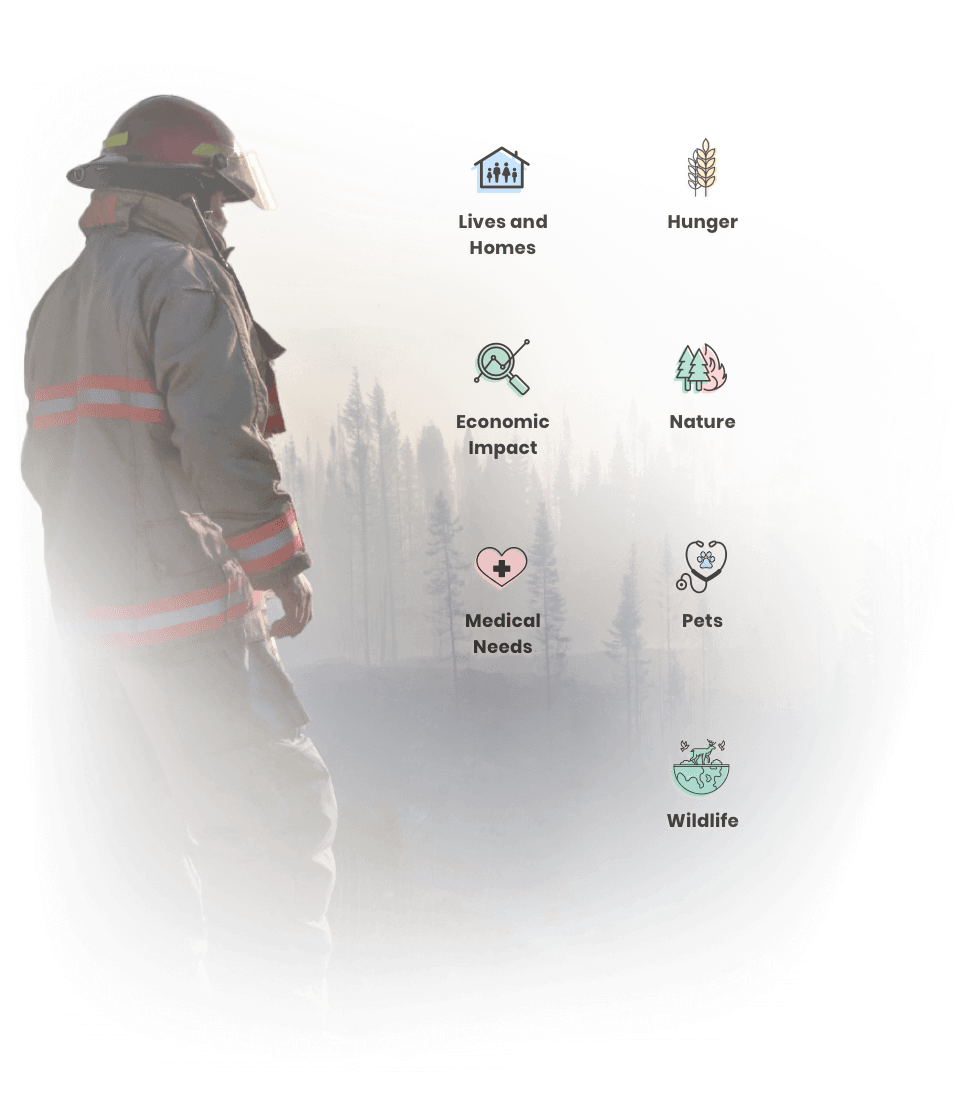 Disasters don't discriminate. They ravage communities, upend lives, and leave scars across all sectors of society and nature. It's easy to focus on the most overt damages—the crumbled buildings or the immediate medical emergencies. Yet, beneath the surface, the implications run far deeper and are vastly more complex:
Homes & Infrastructure: Beyond the debris, there's the heartache of lost memories and heritage.

Lives & Emotions: The emotional weight, from grief to anxiety, lingers long after the event.

Medical Needs: Beyond immediate care, long-term health issues arise.

Nature & Wildlife: Injuries heal, but long-term health challenges persist.

Hunger & Shelter: Survivors need immediate resources like food and shelter.

Economic Impact: Local economies suffer, affecting jobs and businesses.
Recognizing the intricate layers of disaster implications, it empowers brands to contribute holistically, ensuring that every facet of disaster aftermath is addressed. Whether it's providing shelter for the displaced, supporting mental health initiatives, aiding in wildlife rehabilitation, or boosting local economies, CX Response Ready ensures that brands can make a meaningful difference across the board.