3 Ways For Financial Institutions to Digitize Giving For The Holidays
By Ben Netter in Blog
November 17, 2021 18:00
---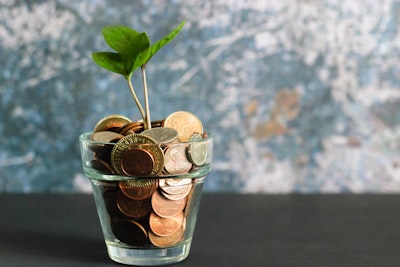 The holidays are just around the corner, and it's time to start planning for the Giving Season. This holiday giving season kicks off on December 1st, with Giving Tuesday. Giving Tuesday is "a global generosity movement unleashing the power of people and organizations to transform their communities and the world," which takes place the Tuesday after the US's Thanksgiving. Last year's Giving Tuesday saw a digital revolution with online gifts outpacing in-person or traditional gifts by a wide margin.
We've created a list of some creative ways Financial Institutions are introducing online charitable giving this holiday season to support their communities and leave a positive impact for those who need it most. The holidays are a great time to introduce and invest in digital giving solutions as a sustainable, easy, and customizable option for the future. Digital giving is suitable for more than just holiday giving campaigns.
Matching Campaigns - Banks that usually do an in-branch donation drive can convert their efforts into a matching campaign online to encourage digital donations to their community partners. Working with community partners to digitize their holiday fundraising in this way helps local charities more by providing them with monetary donations and matching funds that may go farther than just an in-kind collection alone.
"Harvest Bank recently established an annual GoodCoin matching campaign at the time of Giving Tuesday (to the end of the year). Local organizations are featured in the match, which drives popularity -- and rewarding results -- for entities on whom our business also depends."

Ella Meyerson

AVP, Marketing

Harvest Bank & Citizens State Bank of Waverly
Recurring Donations- Financial Institutions

have new digital tools to

empower their customers to make recurring donations to their favorite charities, and help them discover new charities. Digital giving platforms like GoodCoin provide a way to centralize recurring gifts all in one place to help track impact as it grows over time. Charities sometimes prefer smaller recurring donations over larger one-time gifts, as they provide a stable source of fundraising over a longer period of time.
RoundUp for Charities - "Round Out the Year by Rounding Up" - Banks and Credit Unions can enable simple, sustainable programs like RoundUp To Charity to help their customers add up their spare change for a worthy cause. Banks can also offer a matching contribution in conjunction with RoundUp, for all funds "rounded up" to selected organizations.
Heading into 2022 experts anticipate that trends towards digital giving will continue to increase. Investing in innovative digital giving solutions like RoundUp and GoodCoin help Financial institutions remain agile while engaging customers and facilitating community support. Nearly ⅓ of all yearly transactions will take place in December, so now is the perfect time to make the switch from traditional giving to sustainable, adaptable digital giving campaigns for good.
---
Comments
---