Branding for Purpose Makes Cents
By Stacy Verner in Guest Blogger
February 16, 2016 05:00
---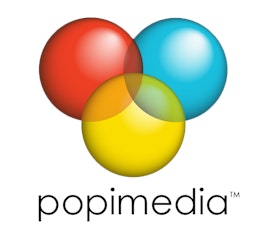 Brands that connect emotionally with consumers, not just through the benefits associated with the brand's service or product but who connect on shared values, are more successful so says Target Marketing
47 percent of global consumers buy brands that support a good cause at least monthly, a 47 percent increase in just two years.
72 percent of consumers wouldrecommend a brand that supports a good cause over one that doesn't, a 39 percent increase since 2008
71 percent of consumers would help a brand promote its products or services if there is a good cause behind them, representing a growth of 34 percent since 2008
73 percent of consumers would switch brands ifa different brand of similar quality supported a good cause, which is a 9 percent increase since 2009
The challenge many brands have had is how to connect the act in giving with the act of receiving in a tangible way, creating value for all.
Popimedia's launch of in/PACT, addresses exactly this challenge. The platform allows consumers to decide where to channel giving when making a purchase. Through the platform and portfolio of digital products, in/PACT provides stronger loyalty, increased conversion and more sales for businesses through social good incentives.
Corporate Social Investment (CSI) is required for listed companies, but even if your company already contributes to causes or nonprofits, in/PACT brings an integrated, seamless solution to make your customer's online purchase experience more rewarding. By allowing them to claim contributions with every purchase, the platform empowers customers to improve their communities with every item they purchase in your store. Not only are you making your customers happier, your company is also demonstrating to the public and your employees your commitment to give back.
"We've known for many years that putting purpose behind purchasing is good for brands. Research has shown a 19% increase in online sales and a 74% increase in in-store sales, which, together with a 96% increase in brand recall translates to not only rapid ROI, but also a longer-term consumer loyalty. Ultimately as our aim to integrate technology into traditional processes to ensure scalable ROI for brands, in/PACT provides the perfect solution." says Gil Sperling, CTO of Popimedia.
This blog post was originally published on the Popimedia website.
---
Comments
---