Cannes Lions Festival of Creativity partners with in/PACT to Direct Glass Lion Entry Proceeds to Gender Equality Causes Around the World
By Stacy Verner in Press Release
June 21, 2016 04:00
---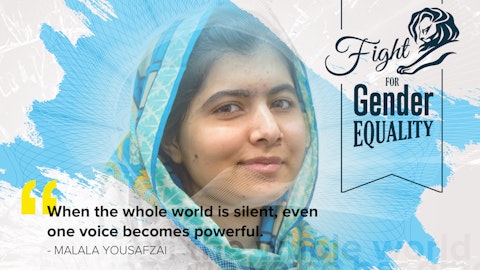 The Cannes Lions International Festival of Creativity has partnered with purpose activation platform in/PACT to invite delegates to shatter gender stereotypes by directing a portion of the proceeds from the Glass Lion award to the cause of their choice.
Last year, Cannes Lions unveiled Glass: The Lion for Change, an award which celebrates culture-shifting creativity by recognizing work that implicitly or explicitly addresses issues of gender equality or prejudice through the conscious representation of gender in advertising. By partnering with in/PACT, the interactive purpose activation platform based in San Francisco, Cannes Lions celebrated the launch of the award in 2015 by allowing delegates to direct all of the Glass Lion proceeds to their favorite of ten featured gender equality nonprofits. The initiative successfully directed €87,340 to the ten causes in one week.
This year, the campaign will return with even more impact. Throughout the festival, delegates will have multiple opportunities to direct Glass Lion entry proceeds to featured gender equality causes. Opportunities to take action will begin at the Glass Lion award ceremony and continue throughout the Festival with a custom campaign microsite and the Cannes Lions mobile app.
Cannes Lions is proud to announce partnerships with nine causes this year: UN Women, Clinton Foundation, Men Engage (Boys and Men for Gender Equality), Gender and Development Network, Geena Davis Institute on Gender in Media, Women for Women, Pro Mujer, Equality Now and Global Fund for Women.
"Last year, we had the opportunity to help the Cannes Lions Festival activate their purpose through the newly unveiled Glass: Lion for Change," said Kevin Eyres, CEO of in/PACT. "This year, we are honored and excited to amplify our efforts and allow each and every delegate the opportunity to play an active role in the fight for gender equality."
ABOUT IN/PACT
in/PACT is a technology platform that activates purpose for people, brands and causes by enabling people to engage more deeply with the causes they care about and support the brands that share their values. in/PACT's activation engine enables marketers to create shared moments of purpose through customer-directed giving campaigns, driving loyalty, advocacy and sales by empowering customer choice. For more information, visit www.inpactnow.com, follow @inpactnow on Facebook, Twitter, LinkedIn and Instagram or email contact@inpactnow.com to speak to a representative.
ABOUT CANNES LIONS
The Cannes Lions International Festival of Creativity is a global event for those working in the creative communications, advertising and related fields. It is considered the largest gathering of worldwide advertising professionals, designers, digital innovators and marketers.
---
Comments
---