Coffee That Gives
By Stacy Verner in Case Studies, Interviews
September 26, 2016 04:00
---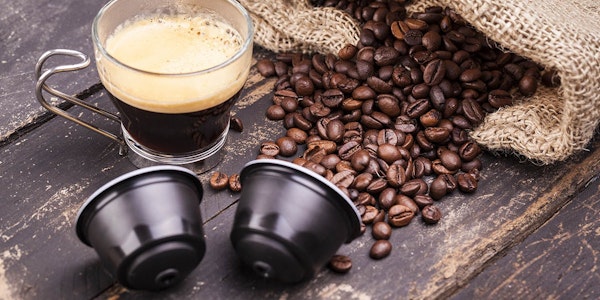 What would you say if we told you that each sip of coffee you took not only contributed to the environment, but helped your favorite charity? It would probably make your sleepy Monday mornings a whole lot sweeter.
That's where Community Pod steps in, a new Perth-based coffee company that brews premium Australian-roasted coffee, packaged in biodegradable pods and dedicated to donating a percentage of each purchase to the cause of their customer's choice with the help of the in/PACT platform.
For coffee enthusiasts, the advent of the coffee pod seemed too good to be true: a quick, easy way to brew just a single serving of your favorite java. Not only did the fad take off – it skyrocketed: according to an article in The Atlantic, in 2014 alone, enough K-Cups were sold that if placed end-to-end, they would circle the globe 12 times.
And almost all of them end up in landfills.
Thus, Community Pod has found their niche. They're more than just a coffee company -- they're a social enterprise that believes in doing the right thing by both the planet and its people.
"Community Pod isn't just great tasting coffee," said Dr. Ros Worthington, one of Australia's most trusted philanthropists. "It's coffee that gives."
In addition to being the first truly environmentally-friendly pod product on the market -- their pods are made out of vegetables, allowing them to break down within six months -- Community Pod uses the in/PACT platform to redirect a portion of your purchase to the nonprofit organization or charity of your choice. They give ten cents per pod, or three dollars per bag of beans, to the cause the customer most cares about, proving that a morning indulgence can be more than just a caffeine fix.
"The in/PACT platform has really helped Community Pod activate our purpose, which is to deliver premium roasted coffee that is good for the environment and great for the community," said Mark Grogan, CEO of Community Pod. "With in/PACT, the giving process is seamless, allowing customers to choose their cause at checkout without any added effort -- or money from their pocket."
The process is simple: after choosing your coffee product on the Community Pod website, simply choose your favorite charity after checkout. Up to 14% of your purchase will be donated directly to the cause of your choice – at no extra cost to you. If you need help deciding on a charity, Community Pod has a list of featured causes to ensure you're making an informed decision. For example, current featured charities include Breast Cancer Care WA, The Organ Donation and Transplant Foundation, Mahboba's Promise, Zero2Hero and Midwest Charity Begins at Home, all Australian-based causes dedicated to serving local communities. The Community Pod website also features a realtime Leaderboard, allowing customers to keep track of their donations and follow along as their favorite causes rack up money with each purchase.
"Community Pod [provides] an opportunity to not only enjoy your exceptionally good coffee (the best pod coffee I have tasted) but one that just keeps on giving back: to the environment and the community," said Community Pod customer Sue W. "The online ordering process and redirection to charities is simple and straightforward… [and] this is the only organization I have used which gives a percentage of their profits to a charity of my choice. The giving goes full circle when I receive a thank you email from my charity and knowing that I am able to support a charity close to our hearts every single day."
After mere months on the market, Community Pod has already made donations to 28 local charities selected by their customers, proving that this Australian startup is embracing the philosophy of doing well by doing good.
"Community Pod is the perfect example of a company that not only talks about purpose, but lives it," said John McNeel, CEO of in/PACT. "We are honored to play a role in helping this great company make a difference in Australia -- and, eventually, around the world."
---
Comments
---