Former P&G CMO Jim Stengel Named Chair of in/PACT International Advisory Board
By John McNeel in Announcements
May 05, 2015 04:00
---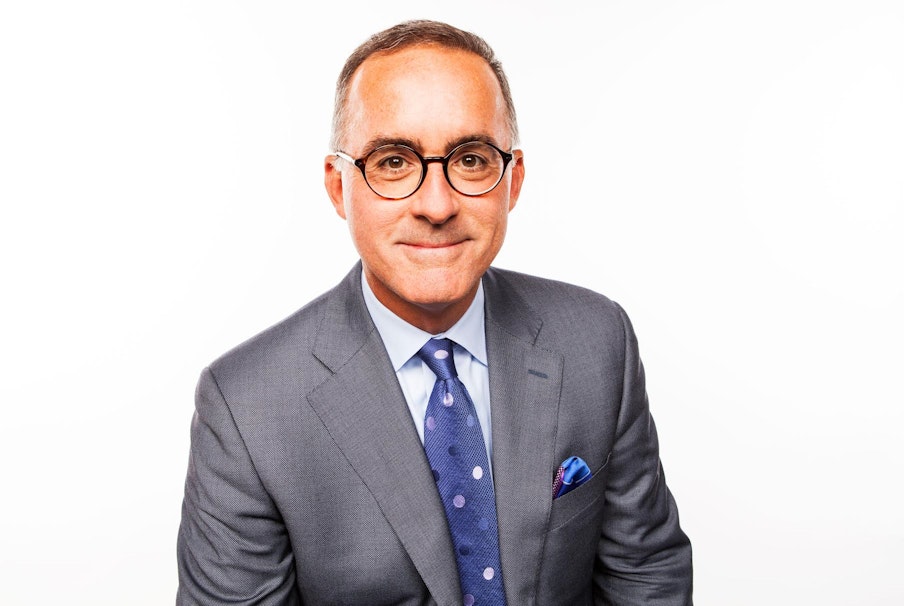 For many, May 5th (aka cinco de mayo) will represent simply another occasion to consume margaritas and guacamole. For others, it's "Giving Day" in communities across the nation -- an opportunity for local nonprofits to reach out to supporters, raise the flag for their cause and raise funds to help achieve their goals.
For in/PACT, today, May 5, 2015, is the day we are announcing that Jim Stengel has become Chairman of our International Advisory Board. We could not be more grateful, or humbled, by this honor.
As the Founder, President and CEO of the company that bears his name, the former Chief Marketing Officer of Procter & Gamble and the author of Grow, Jim has been the flag-bearer for the Purpose-Driven brand for well over a decade. He literally wrote the book on "how ideals power growth and profit at the world's greatest companies."
In joining our board, Jim gives new impetus to our own Purpose: To change the world by connecting every act of buying to a reciprocal act of giving. We do this by putting Purpose at the heart of every Purchase.
As Jim has so eloquently made the case, this is not just good for the planet -- it's good for the bottom line. Today, brands can no longer side-step the consumer expectation that they will give back in a meaningful, transparent and inclusive manner. We have developed the technology that makes that possible, day in, day out. Not just once, but with every purchase or interaction with a brand.
"Brand purpose is the management philosophy of this century, but up until now we haven't had a scalable way to link each brand's purpose to a purchase," says Jim in the press release and video we are sending out today. "The mission of in/PACT is to put purpose at the heart of purchase, and they've developed technology that puts it right in the hands of the consumer. It's an incredible platform and there's nothing like it out there now."  (See Jim's video about in/PACT here.)
Our Story
Our Founder and Chairman Amar Sharany, a pioneer in the field of cause marketing -- and the visionary I am proud to call my partner -- started on his journey to make "people-empowered giving" the largest contributor to causes in the world more than 25 years ago, when, as a young man, he set out to help a community school by allowing that school's supporters to claim contributions for the school from local businesses. Sound familiar? You'll see it in most supermarkets across the country today. Amar is the one who started it all.
Now, with the incredible power that technology can put in companies' -- and their customers' -- hands, Amar and our amazingly talented technology team have built a platform that's been in development for five years and which completed an 18-month in-market beta-test last year. Today, we're bringing that "interactive cause marketing platform" to Fortune 500 companies across multiple sectors ranging from packaged goods, retail, financial services and fashion. Our flexible, turnkey technology solutions allow a brand's stakeholders to collect contributions from that brand which they are able to direct to the charity or cause of their choice.
Consumer empowerment, consumer choice. What a novel concept! It exists in virtually every realm of branding and marketing today, thanks to the advent of social media and the internet's proliferating content channels. Now in/PACT brings "people-empowered giving" to the world of corporate philanthropy, CSR and purpose-driven brand campaigns.
Dream Team
Jim's name is not the only illustrious addition to our roster of international advisors. We're thrilled to also count among our board members Erika Nardini, former CMO of AOL; Neal Davies, President and CEO of Effie Worldwide; Mike Hoffman, Chairman of cause-marketing agency Changing Our World; Jason Kuperman, former head of Omnicom Digital in Asia-Pacific; Cari Guittard, founding principal at Global Engagement Partners; Alfredo Ortiz, CEO of Job Creators Network; Jenny Ashmore, a former CMO from P&G and Mars in Europe; Heather Lord, a philanthropy and social enterprise strategist, consultant and blogger; and Ian Thubron, former CEO of TBWA\ Greater China and EVP of TBWA\Asia Pacific.
So, on this cinco de mayo, this Giving Day, I'd just like to close by giving my thanks to Jim and the other members of our board who have made generous commitments of their time, wisdom and enthusiasm to help in/PACT achieve its mission to change the world by putting purpose at the heart of every purchase.
As one of the leaders of a nonprofit said to us recently, "This is the future of philanthropy and it will change everything!"
Final note: one other historic occasion is being celebrated today -- Jim's birthday! Send him your best wishes here or here.
---
Comments
---