Giving Back: Today, It's As Much About the How As It Is About the Why
By John McNeel in Announcements
October 23, 2017 04:00
---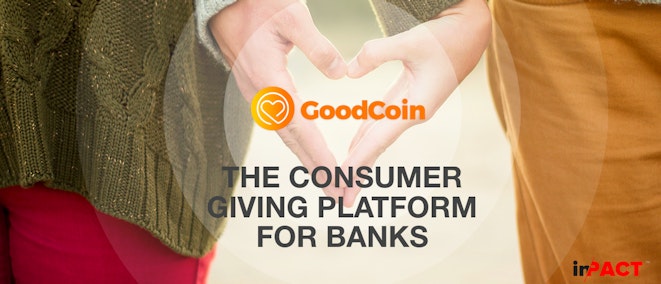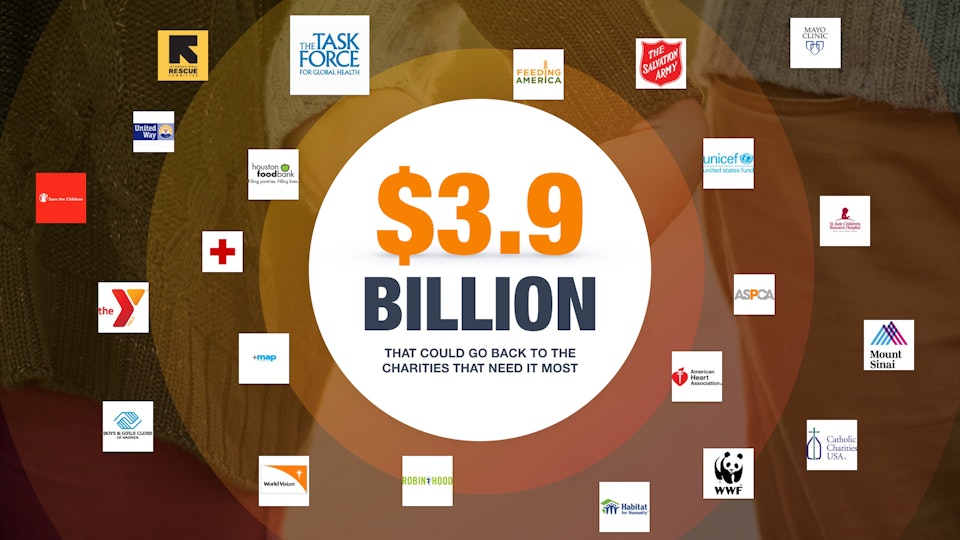 Previous
Next
Giving Back. It's become table stakes for most corporations today — at least the ones that have understood and embraced the importance of Purpose. Arguably as well, it's become the mantra of an entire generation, that of the millennials, that measure not only their self-image but their affinity to brands by the degree to which they can align their behaviors to their values.
And recent events — ranging from the dire images of hurricane-wracked communities to the moral bankruptcy of many of our institutions — have also served as a steady reminder that our ability to make a difference, to contribute to making the world a better place, requires fulfilling our duty to give back and, in doing so, to be true to the better angels of our nature.
And yet despite the fact that charitable giving has reached nearly $400 billion annually in the US, and notwithstanding the recent growth of the now very cluttered giving tech industry, one startling fact remains: charitable giving represents only around 2% of GDP here in the U.S. and it has been at that level since 1971.
Pretty crazy right? Since 1971, we haven't gotten any more generous as a society? With all the noise and attention that swirls around our crowd-funding platforms, our ice bucket challenges and our celebration of newly minted billionaires giving away fortunes to charity, social good and the causes that need our support (now more than ever) are only growing at the same pace as the economy as a whole.
Looking for the next frontier in giving
To change that will require a disruption — one which will allow not only corporations but individuals to participate in what we might call the "giving economy" in a way that is more meaningful, more regular, more empowered and more impactful.
It may surprise you to know that out of the $390 Billion dollars in charitable giving last year in the United States, a staggeringly small percentage came from companies. Around 71% ($270B) of that was from individuals, people like me and you.
But the issue comes with how they are giving. For all the attention given to the IndieGoGo's and GoFundMe's of this world, still to this day about 93% of people haven't moved beyond using traditional methods like cash, checks, and over the phone for their charitable giving. Only about 7% is done through digital channels.
But the growth numbers tell a different story. Digital is experiencing double digit growth and it won't take long before it begins competing with traditional methods. And yet, the tools and infrastructure that the giving industry relies upon haven't kept up with consumer needs.
Announcing the Launch of GoodCoin
To help create the disruption this antiquated giving market so desperately needs, in/PACT is proud to be announcing this week at Money 20/20 in Las Vegas the launch of our GoodCoin charitable donation platform for banks and financial institutions, in partnership with FIS.
Think of GoodCoin as the equivalent of online bill pay, but for managing all of your charitable donations. The same way that over the past decade, more and more people have switched from writing checks and licking stamps to pay their bills and instead do it all effortlessly from their online bank accounts, now GoodCoin will allow you to have the same easy of use, security, flexibility, choice and transparency with your charitable giving.
We couldn't have imagined a better partner than FIS to help inaugurate this new era in charitable giving. A company that passionately and purposefully encourages a culture of giving back, FIS also brings a focus on innovation in helping its 4,600 banking partners not only make things better, but do things better at the same time.
It's all about the how!
Just take what Bob Legters, Chief Product Officer of the FIS Payments Division, has written recently: "A digital giving strategy that positions the bank at the center of this virtuous relationship is key for all parties – donors feel more confident within a bank's online environment, charities receive more visibility and banks see a growth in transaction volumes. It is a win-win!"
Highlighting the shift that the GoodCoin platform represents for FIS and its customers, Bob continues, "By implementing a banking portal that incorporates a charity aggregator that links into the charities themselves, the entire process can be simplified.
"That means more money going towards good causes. A portal also means consumers don't have to search for the websites of their preferred charities, and payments to multiple causes can be made from their familiar banking site or smartphone with just one click."
Making Things Better Means Doing Things Better
The GoodCoin online giving platform will help address three key issues facing the financial services industry today:
How does the industry need to adapt to usher in the next generation of donors?
What duty and role do banks and the broader financial services space have to play?
What do we need to do to help grow the world's heart?
And in turn, we see the GoodCoin platform adding value for banks in three key ways:
Leveraging your Brand's Goodwill
Connecting to Local Community
Deepening the Relationship with the Customer
In short, for banks as for other companies, connecting to your customers around charitable giving creates an emotional connection with your brand.
Growing the World's Heart, Day in and Day Out
Inherently, in/PACT's mission to help companies and brands to grow the world's heart depends upon amplifying certain behaviors and allowing people to do something they already do, just more easily and more often. Recurring, as opposed to one-time, donations are key.
It's what we've called the shift from the Mother's Day to the Motherhood model of giving, overcoming the fact that most charitable giving, even with the advent of crowd-funding, remains event-based, singular moments in time which yield one time transactions and gifts. It's the equivalent of the box of chocolates you send to Mom that one day of the year, instead of the million gestures of giving, every day, that is what motherhood is all about.
Well, we have the opportunity to change that. We now have a giving experience that is simple to use, engaging and right at your fingertips, where you manage your money every day. Right through to printing out your charitable tax receipts at the end of the year.
Reaching over 72 Million cardholders through FIS's 4,600 bank partners provides a real opportunity to affect change. But that's only the beginning. Through our efforts and with our launch of the GoodCoin platform, if we manage to increase giving by just 1% in the U.S., that's nearly $4B that could go back to charities that need it the most.
Everyone needs to find their "why" and embrace it. And GoodCoin is the "How" that can impact positively an awful lot of Whys.
Watch our GoodCoin video and visit the site.
Or visit in/PACT to learn more about what we do... and how and why we do it!
---
Comments
---