in/PACT Names Gregg O'Neill to Senior Business Development Role
By John McNeel in Press Release, Announcements
April 14, 2020 04:00
---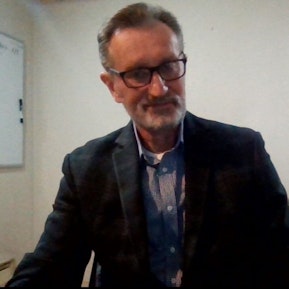 CHARLESTON, SC, April 15, 2020 – in/PACT Incorporated announced today the appointment of
industry veteran Gregg O'Neill to a newly created leadership role as SVP of Business
Development, Loyalty Services. In that capacity, he will promote the firm's cloud-based
charitable giving solutions to loyalty program providers and companies and brands looking to
build social good loyalty offerings for their customers.
O'Neill brings over 20 years of experience working with such industry leaders as Maritz, Points
International, Epsilon and most recently ampliFI Loyalty. In addition to extensive credentials in
the Financial Services field, he has worked overseeing Airline, Hotel and Retail loyalty program
sales, design and implementation. He will be responsible for continuing to develop in/PACT's
growth in the loyalty space, across various vertical markets where he has experience and
contacts.
"Gregg brings a level of industry expertise that we believe is timely as we look to expand our
coverage of brands offering loyalty programs that need to engage their consumers in unique
and meaningful ways," commented John McNeel Co-Founder, Chairman & CEO of in/PACT.
Currently serving a number of Fortune 500 companies with its charitable giving software
solutions, in/PACT has brought to market a range of unique product offerings, including its
white-labeled GoodCoin platform which allows financial service institutions to host robust and
secure charitable giving benefits for their customers. In the loyalty space, in/PACT manages a
national social good loyalty program for one of the country's leading retailers and works with a
range of different loyalty program vendors.
Speaking on his new role O'Neill had this to say "I've been impressed and intrigued by what
in/PACT has brought to market over the past five years. Its message of growing the world's
heart and promoting generosity and purpose-based engagement as a core corporate
competency is so relevant in these turbulent times.
"Today, loyalty offerings are in a rapidly evolving environment," continued O'Neill. "Twenty
years ago individuals were happy to be accumulating points, to cash in for different items. But
now they are looking for more from the companies they associate with, they want to make a
difference and in/PACT and GoodCoin offer so many ways to help their favorite causes."
Added McNeel: "Our technology platforms allow socially conscious brands the ability to elevate
their loyalty programs in new ways, to connect individuals with approaches that keep them
engaged customers for life. These are powerful tools to speak to the causes that resonate with
customers on a deeper level."
---
Comments
---