The #GivingTuesday Survey Results Are In... And They're Good
By Stacy Verner in Announcements
November 29, 2016 05:00
---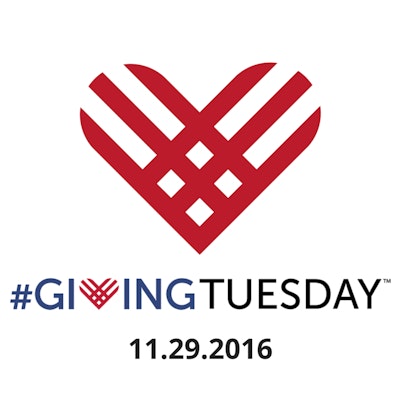 Entering its fifth year, #GivingTuesday is a global day of giving fueled by the power of social media and collaboration. Celebrated on the Tuesday following Thanksgiving and the widely recognized shopping events Black Friday and Cyber Monday, #GivingTuesday kicks off the charitable season.
Every year, we try to celebrate #GivingTuesday in a way that's authentic to our company, helpful to others and impactful in the way we distribute our annual donation. Last year, we allowed local Charleston consumers to direct a donation to the nonprofit of their choice for shopping in select local establishments. This year, we decided to engage with consumers in a new way: by generating insights that would be valuable to our partners and clients about customer buying and giving habits.
We developed a quick, anonymous survey that asked consumers about why, how and how much they give, as well as their opinions on charitable giving on behalf of brands. Do they give enough? Not enough? Do they even know if they give? As an incentive to participate, we gave each surveyor a small donation amount to give to the cause of their choice once the survey was complete.
To be honest, the results didn't surprise us -- we've always known that brand giving and the power of choice influences purchase behavior. However, we were astonished at how overwhelming the results were.
Take a look at the highlights: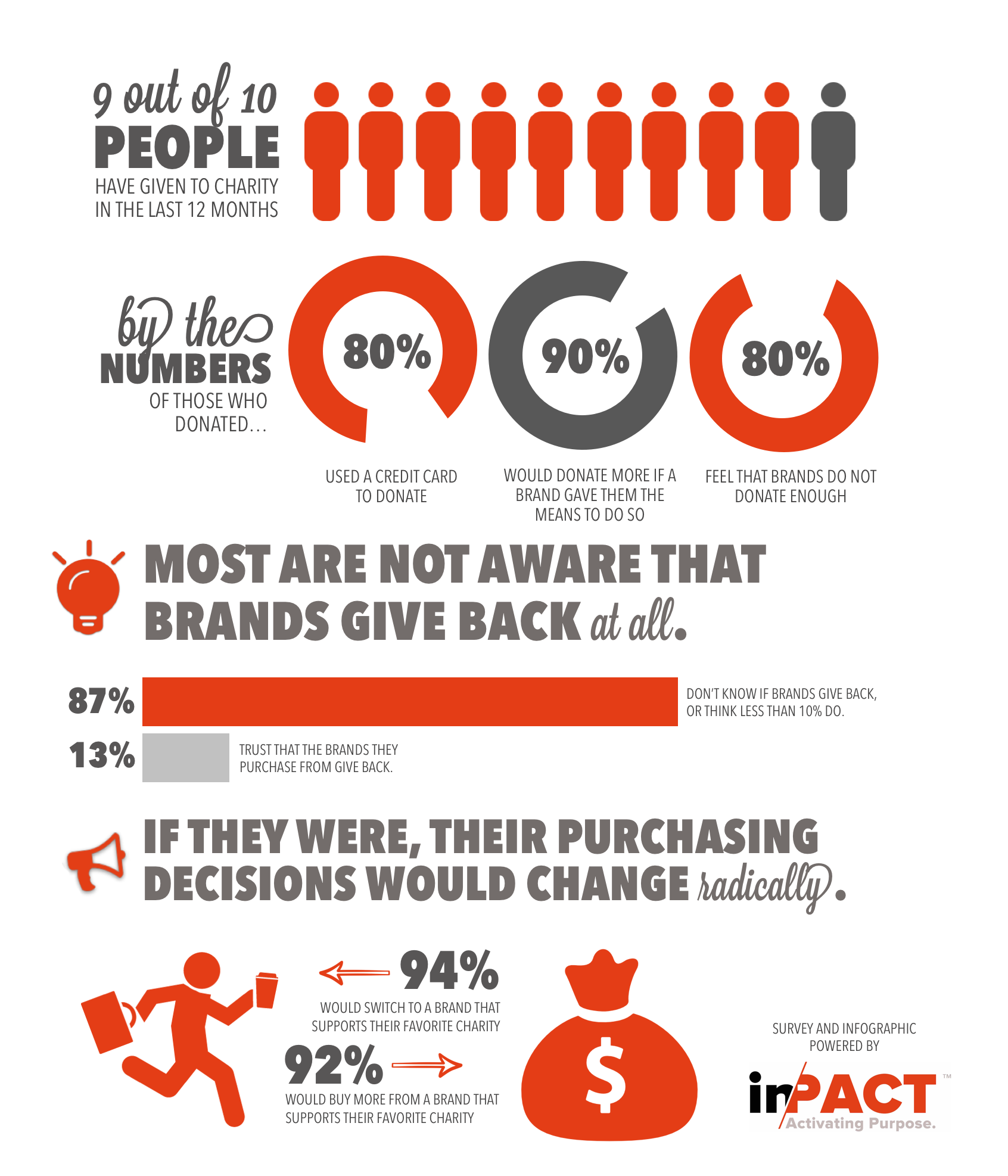 In honor of #GivingTuesday, we challenge you to do more than just write the occasional check or set aside the minimum amount of volunteer hours. Make every Tuesday #GivingTuesday by weaving a higher purpose straight into your brand DNA.
---
Comments
---