Social Good Loyalty Is Here …..for Good!
By Gregg O'Neill in Blog
July 23, 2020 17:45
---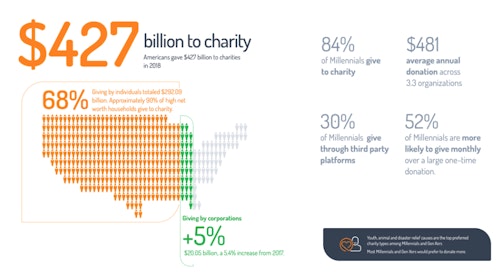 These days, the significance of building real and lasting customer loyalty goes without question. However, many companies and brands struggle to remain relevant as the consumer mindset shifts away from mere transactional engagement with their favorite brands, in search of new ways that connect with their own desire to do better, to do more for all.
Like many businesses today, loyalty program operators are being challenged to take things to the next level, by engaging and interacting with their members in increasingly meaningful, personal ways. The question becomes, "How do we deepen relationships with our customers and our communities at the same time?"
And thus was born the modern trend rapidly taking shape that expands loyalty to connect rewarding customers with social good.
Technology and data are driving change
The loyalty industry today is shaped most significantly by advances in technology and shifts in generational demographics. Back in the early days (ie the late 1980s), loyalty program operations were completely manual and transaction-based; real-time posting of points/miles was still decades away.
Then an epiphany happened in the late '90s: data analysis began to reveal that the most active redeemers were actually a brand's best advocates and most engaged customers. They shopped more often, had a larger cart size, had better retention rates, and could be counted on as brand advocates. Through advances in technology, the loyalty industry was able to expand program offerings and partnerships, leading to more personalized messaging and targeted campaign strategies.
But even then, they were still barely scratching the surface of connecting with customers around by making emotional connections or helping them do something more purposeful, such as giving back to the community.
Demographics shift, opening new avenues for growth
Perhaps the most fundamental change in loyalty results from greater participation by younger generations and age groups. Starting with the Millennial generation, countless studies show the modeling of a completely new behavior pattern that greatly differs from the original loyalty generation of Baby Boomers.
In the early years of loyalty program proliferation, Boomers were immediately hooked by the notion of point accumulation. It became almost a badge of honor. But as younger generations entered the workforce and economy, so too did a new breed of loyalty program participants. Bred on technology, internet, mobile, and gaming apps, they are much more tech-savvy than the prior generations and expect a new level of instant gratification. They earn a point… they want to use it - immediately.
To engage the fastest growing demographic in the economy, traditional loyalty channels and strategies had to evolve - fast. Moreover, the new generation expects - even demands, in some cases - companies to interact with them in more relevant, meaningful, and personal ways. They want to know what companies are willing to do for them, for their communities, for the world and they want to see that reflected in every facet of their interactions.
Savvy companies blaze new trails with social commerce.
While long-standing traditional redemption components such as gift cards, merchandise, cash and travel rewards still play a prominent role, adopting newer, more compelling redemption strategies and options will give companies the competitive advantage they need to stay ahead and respond to the rapidly evolving consumer mindset.
At the forefront of these seismic shifts in the industry is the emergence of social good components in loyalty programs. Social good rewards programs take customer engagement beyond simply donating loyalty points to charity, as an option on the back pages of the redemption catalog. Increasingly, companies are expanding their loyalty offerings to weave in their brand purpose and take important stands on causes that are important not just to them, but to their customers as well.
Social good loyalty programs offer brands a new way to create deeper ties with customers by supporting causes that are personal, relevant, and local. Case in point: One national company launched a new social good loyalty program within the past year, where shoppers help determine how much money the retailer sends to each of thousands of community charities. And each quarter, the list of charities changes to stay thematically relevant and responsive to current events.
The numbers from this program are astounding. The brand forged deeper relations with tens of millions of program members and supported thousands of charities through the program, donating millions of dollars so far.
Social Good Loyalty is not just a fad or a trend, but a real revolution that is being driven by a generation of people who truly want to take pride in the products they buy, the companies with whom they align, and to feel empowered to support their local communities. Through innovations in technology and data analytics, smart brand marketers can leverage this shift in consumer behavior to offer more personalized, engaging opportunities to interact with their customers.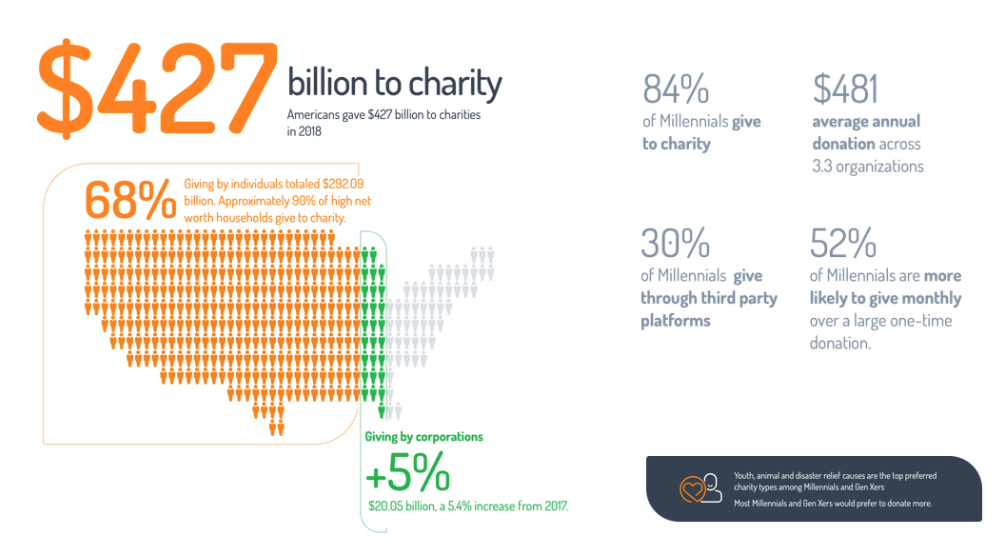 Where do you start, what steps can you take?
When we talk about Social Good Loyalty, one of the first actions marketers should take is a comprehensive look at their corporate guiding principles and how these align with their corporate purpose. This should encompass all the traditional corporate responsibility pillars like grantmaking, matching, and employee volunteering - as well as new methods of giving back and doing good.
With strategic direction in place, then it's time to define the "how." Just as not all brands are equal, there are a range of high engagement loyalty and rewards solutions available to the social good marketer. You have to decide what's right for your brand and your desired customer experience. Highly energized cause marketing strategies like RoundUp for Charity, Crowdfunded Donation Pools, Instant Donations, Subscription Donations, and Hyper-localization help create a holistic approach to loyalty that is both personalized and meaningful.
Finally, the other two dimensions to bake into your program are time and place. Time, in managing your loyalty calendar throughout the year with a social purpose agenda in mind: Remember that giving is highly seasonal and there are meaningful engagement opportunities each month. Then, place in terms of localizing your giving back experience to adhere to your brand's footprint in the marketplace.
We hope to see more companies and brands initiate Social Good Loyalty Programs that create authentic, purpose-driven experiences for their members and real impact for their communities. We believe there is a tremendous opportunity for companies to connect with and invest in their people, their communities, and their purpose.
in/PACT stands committed to working with companies and brands to help them develop their own unique social good strategies and innovative social rewards programs that will grow the world's heart.
---
Comments
---