As We Look Forward to the Year Ahead, Here's a Brief Look Back at 2017
By Amy Kubie in Blog, General
January 25, 2018 15:30
---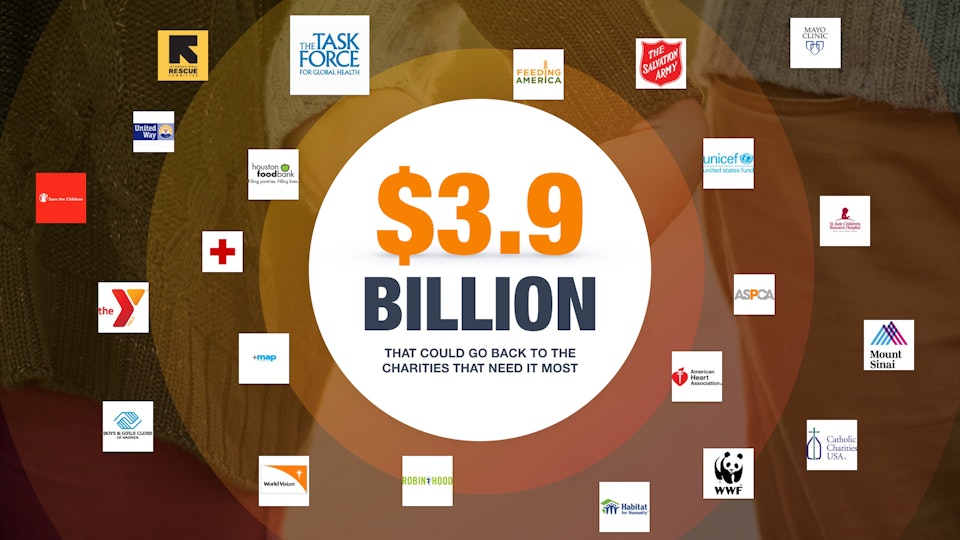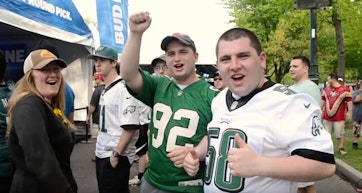 Previous
Next
2017 was an astonishing year of growth for in/PACT, driven by a sense of purpose, by heart and by business focus.
The year saw us meet a number of goals and accomplishments including first and foremost the launch of GoodCoin, our cloud-based giving platform for banks and financial service institutions. Not only did we continue to re-imagine charitable giving, but we established key partnerships with brands from Bud Light and L'Oreal Paris, to a leading payment processing company, to one of the largest retailers in the U.S.
Our accomplishments have been featured on Forbes, ABC, The Huffington Post, AdAge, Sustainable Brands, Yahoo!, and more. Our team has flourished over the year, and continues to thrive in a dynamic, developing environment.
We'd like to reflect on some of our biggest milestones this past year, as well as share the things we're most excited about for 2018!
Re-Imagined Charitable Giving with the GoodCoin Platform
Our initiative to re-imagine charitable giving this year brought GoodCoin, our latest innovation and product, to fruition. GoodCoin is our integrated digital giving solution specifically designed for banks, enabling people to donate through their online banking experience and make an impact through their everyday actions. GoodCoin benefits individuals by consolidating their giving behaviors, and adds value to banks by leveraging their brand goodwill, connecting to the local community, and deepening customer relationships.
Watch as Bob Legters from FIS and Hector Pages from in/PACT present GoodCoin live and onstage at the Money 20/20 conference in Las Vegas:
Making A Cheers To Purpose At The NFL Draft
Building upon our experiential activations with NFL Football fans, this year we partnered with Bud Light to lend people-empowered support to causes at the NFL Draft in Philly. The #BudLightGives campaign allowed fans to direct $5 from their Bud Light purchases to their choice of one of three Philly non-profits. Bud Light Gives brought fans from all over town together to make an immense impact on their community.

An enthusiastic fan expressed how the campaign impacted his game day experience:
"I felt great about the causes that I got to choose from. I chose Project HOME, because I think it's a wonderful cause and America is full of people needing that service. For Bud Light to partner up with Philadelphia and help the homeless population is awesome, and I'm glad to be a part of it."
Check out the #BudLightGives campaign highlight reel to learn more about how In/Pact and Bud Light came together with NFL fans to leave a positive impact on the Philly community.
Renewed A Program That Rewards Women Who Find Beauty In Giving Back

In 2017, we established an ongoing partnership with L'Oreal Paris and Snipp to revitalize their rewards platform. Throughout the year, L'Oreal shoppers are able to redeem their rewards points as donations to specially curated 'Women of Worth' causes. These Women of Worth are honored at an annual gala for "finding beauty in giving back to their communities" and their organizations are featured year-long on the rewards platform where they can continue raising awareness for important issues such as human trafficking, military veteran rehabilitation, and feeding low-income families.

"Being a Women of Worth is an opportunity to build a platform of hope for the three million mothers and children impacted by incarceration to show them how to keep moving forward in life, without letting their past define them." - Deborah Jiang-Stein, unPrison Project
"Giving Back Has Never Felt So Good: Extraordinary Experiences For Good"

IfOnly is an online marketplace for incredible experiences that benefit great nonprofits. Not only does IfOnly provide exclusive offerings, from once-in-a-lifetime celebrity encounters to curated tours with local experts, but every experience gives a percent of proceeds back to a charitable beneficiary. Working with IfOnly and more than 200 of their charity partners has been a blast so far, and we're excited to expand our relationships in the year ahead.

Looking Forward to the Year Ahead
This past year reminded us of the importance of community, and underscored our mission to grow the world's heart by making people-empowered giving the largest contributor to causes in the world. Seeing purpose flourishing in the marketplace has been a rewarding experience for us as well as our clients, partners and donors. The in/PACT team is already underway in growing outstanding relationships, developing new partnerships, and discovering new ways to join companies and people around the causes closest to their hearts. In 2018, we will continue to influence and activate purpose in our society.

Here at in/PACT, we are looking forward to the adventures to come, and are thrilled to enable the growth of generosity and community!
---
Comments
---